I thought you might appreciate this 1. It's what can be done when sturuvo (user on MX5Nutz) builds a manifold and downpipe and then the car arrives at Skuzzle Motorsport for fitting. I must say... and ive said it before... sturuvo does a fantastic job on these cheap kits and they perform beautifully.
So tonight I've stayed on late as I kinda got in a groove with this one after starting to fabricate a hardpipe intercooler setup.
I started on the hotside with 2 inch pipe. I'd bought in 5 90 deg 1d 304 stainless bends.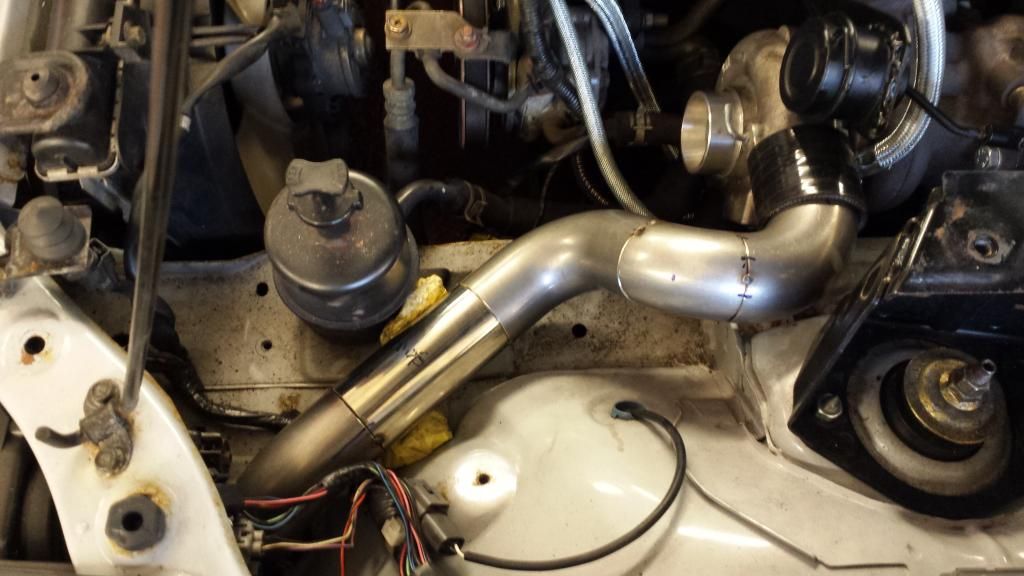 Neat tidy and smooth straight to the hole already in the inner wing behind the headlight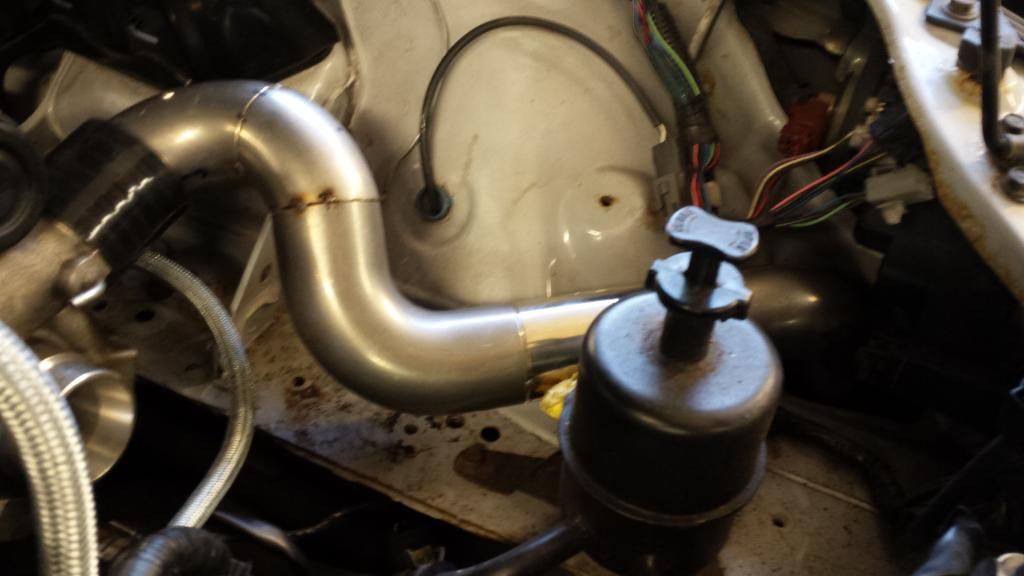 Knocked up the pipework from the hole to the IC.
I've used a silicone here as the pipe will not go through the hole complete and also it will allow a small amount of movement to account for the engine moving.
Back off car and both halfs together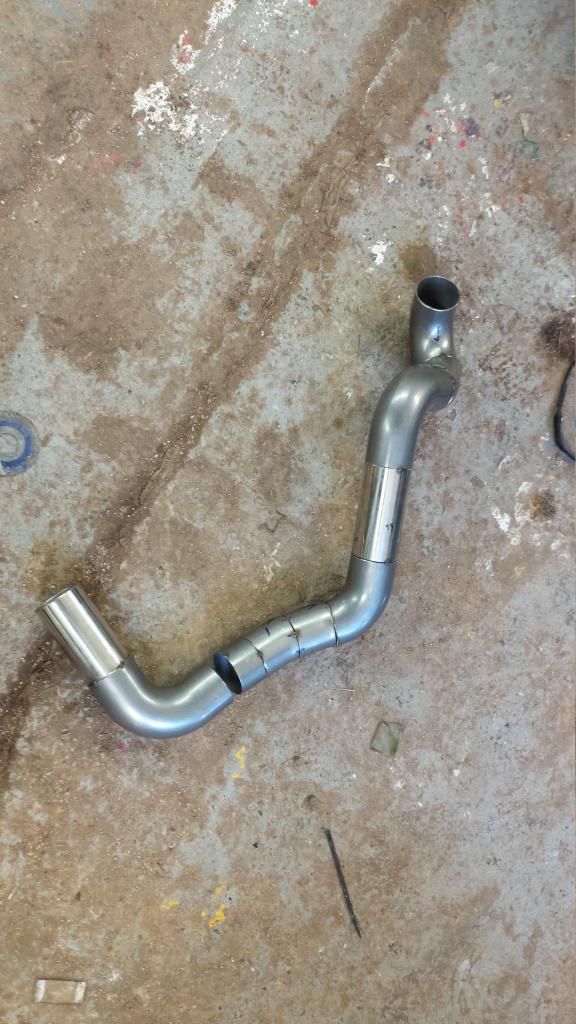 1 silicone reducer to jump up to the 2.25" IC inlet.
Moving on to the cold side i started fabricating with 2.5" pipe to go over and around the top hose
It looks pretty tight in there but actually there is at least 3mm clearance all round and ive left enough gap between the IC pipe and the rad to allow for an upgrade to a nice big rad core in the future if its required.
Underneath we tuck in tight to the ARB and into the IC with another reducer to go from the 2.25" IC to 2.5" pipe. 6 bends used in total here.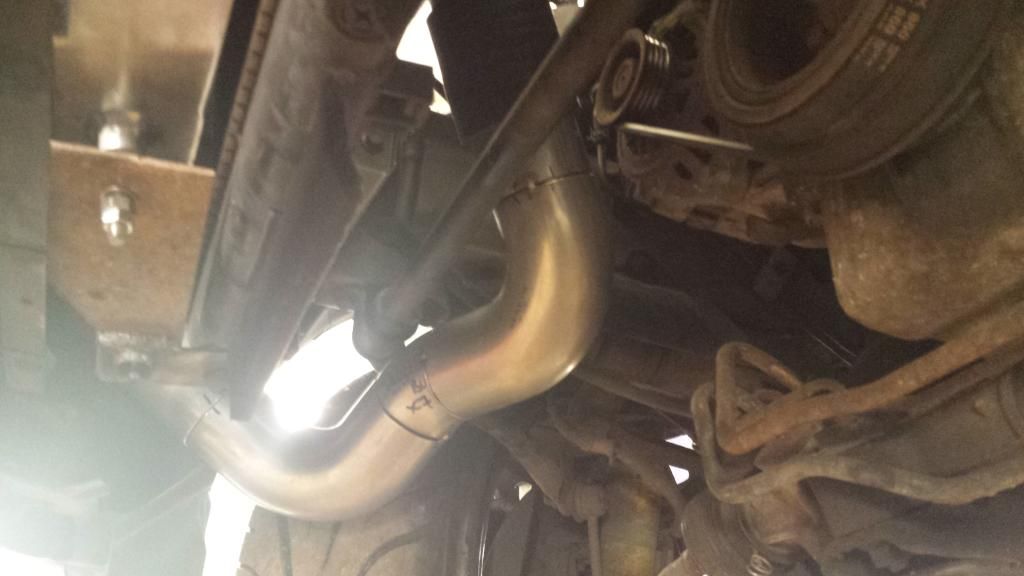 Another quick bang together using 2.5" pipe and a RamAir filter to give the turbo something to suck through.
And all together its a pretty cool looking setup. Just need so source a 2.5" to 2" reducer for the inlet pipe and weld everything up where I have only tacked it for now. Shame my new TIG isnt setup yet as a nice, neat Tig on the joins would look fantastic comparted to the mig that I am forced to use at the moment.
After that ill just pop a sensor bung in, a take off for a dump valve (assuming the customer has 1) and call it job done.