:)
Copied from
my project thread at MX5 Nutz
...
Basically:
You need two window units, both with the driver's side auto switch.
Take the non-auto switch from one board and swap it with the driver's side auto switch from the other.
There are track-cuts to made and you need to drill out some of the through-hole plating.
Remove the passenger window wires and connect them to the other board on the driver's switch side (green/(colour) wires make the windows go down, the red/(colour) make it go up).
Wire the replacement driver's switch to the board to connect it where it used to be (pin for pin). use a good gauge wire due to the currents - I used 32/0.2, but this may be over kill for some of the connections ... better safe than sorry and I didn't have time to work it out precisely.
Space the boards apart with some plastic spacers and washers (not too much or it won't fit between the console and transmission tunnel.
Screw it all together with some longer screws (I used long M3 screws).
Before fitting the buttons back on the switches, go and test it in the car.
Lace the wires together so that they don't flap around and potentially rub on a solder joint or something else sharp.
The new passenger switch button (the bit that you press that says 'Auto' on it) then needs to be trimmed so that it has a longer swing both ways than standard. Without this, it won't activate the auto bit of the switch.
Fit the plastic buttons, test again in the car, trim more if required.
Screw it all into the console, fit in the car, test, enjoy.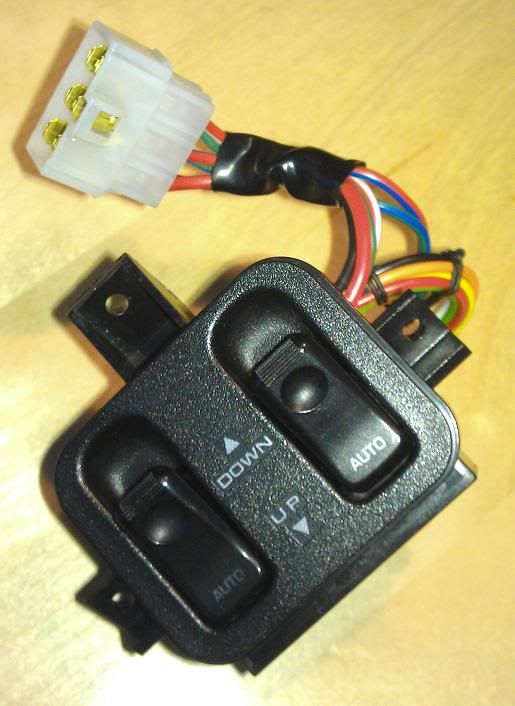 Mark